Quality and Reliability- That's our motto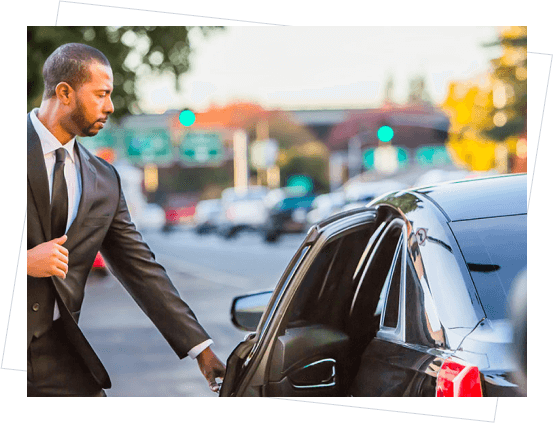 Welcome to Cata Black Car – Luxury Chauffeur transportation network company, you are now connected to best airport car service chauffeur driven limo style company based in Miami close to Miami Beach and Miami Airport, Florida. We now have service in New York, New Jersey and Connecticut. We are known as a reliable tnc service company, looking like a limo company and even better than one, thru our app we connect you to executive car service and company with first class chauffeurs, vehicles and staff. We are planning to extend our service around the country in areas like Boston, Chicago, Los Angeles and Houston for now due to our new website and application, but mainly because our clients likes our business model very much. We are tireless on having our customers receiving the highest level of customer service and we stand by the facts. Come to Miami and try our service, let us know if we made a difference! All is possible and starts with downloading our state-of-the-art application ( Cata Black Car) and start planning your trip, track the driver, get receipts and enjoy big discounts we have to offer!
RIDE IN STYLE WITH CATA BLACK CAR APPLICATION
Cata Black Car- Luxury transportation service network is a company that provides chauffeur car service same as luxury airport car service for your commuting requirements at the lowest prices you can get! . One can easily interpret that the company is all prepared to serve your purpose in a very short span of time. You're just a call away. There are very few car services in Miami that provide transport alongside airport car services; Cata Black Car is one of them.
When you plan to travel from Miami Airport to Miami Beach or anywhere else in South Florida, all you need is to ride in style and be in ease and privacy. Miami chauffeured service provided by Cata Black Car is so far the finest way to explore the beauty of south Florida. One can never forget the trips downtown to explore the astonishing night life and exotic sunset evening meals while enjoying the beach breeze and enchanting sound waves make. Miami black car service makes it possible to happen.
As people say, Miami is a very busy and crowded area, but with the influences of calmness and tranquility Miami Beach offers to their tourists and the level of comfort that one can experience in Miami limo, it is certain that the person will be hassle – free and comfortable.
If we talk about accommodation in the Miami area, the easiest route is to take a rent a space near or on the beach. Miami Beach vacation homes have been made in the way to please every other visitor and when you just amalgamate this exotic panorama of living in your dream house with the fine chauffeur service, you go to another step of living your life with all exhilaration and lavishness. This is just a glimpse of how you can spend your days if you choose to settle down on your vacations while enjoying car service in Miami Beach by Cata Black Car.
MIAMI CAR SERVICE.
There are several reasons behind hiring a Miami car service. If you want to only explore the city without any stress and you are in dire need of seeing, just download the app Cata Black Car and request a ride, we will take u anywhere you want.
Certainly, Miami has many things to offer you; there are plentiful striking places for instance, wonderful weather, and beaches, lot of amazing dine-in places and hotels, exploring the city with our black car service, Miami would definitely make your journey a fun-filled fad to remember. You will always cherish those Memories.
No matter if you are at Miami for your company's work, with friends or family or for a vacation, traveling around Miami Cata Black car app will provide you fun and convenience. You can easily find your way in Miami in a black car to services for weddings, proms, events, birthdays, city tours, trips, business affairs and so on. Meanwhile, Miami airport service is there to accommodate you wholly so that you can enjoy the charm of being in Miami while using state of the art application to guide you.
So, if you plan to book a luxury Miami car service you are just a call away from Cata Black Car TNC offering their deluxe service in miami and most of the Florida .